---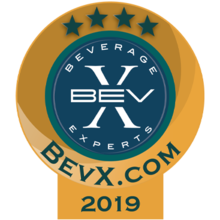 Product Story
This bold New World Cabernet with an Old World soul is made with a classic blend of 86% Cabernet Sauvignon and 14% Merlot. The J. McClelland Cellars wines are created by the careful blending of separate lots of wines determined by winemakers Paul Scotto and Mitch Cosentino. Wines from various vineyards or even wines from the same vineyard are given different oak treatments resulting unique flavors. We love the result as it's ideally balanced with waves of complex fruit and bright acidity. This a beautiful and age-worthy Cabernet that will outlive many of its contemporaries in the cellar.
Brand Story
In 2008, the Scotto Family began preparing for the production of a collection of world class wines from Napa Valley dedicated to and named for their long time friend, trusted advisor, and iconic California wine industry personality John McClelland. John McClelland was a veteran wine industry guru for more than six decades with fans from Brazil to California and beyond. In 2014 J. McClelland Cellars added veteran winemaker Mitch Cosentino to the team and saw instant rewards with prestigious awards and scores earned. 2013 the Scotto family launched "50 Harvests" a label created to memorialize the family's five generations of winemaking heritage on the island of Ischia off the Italian coast. Presently the McClelland portfolio consists of three labels that celebrate the Scotto's family winemaking legacy.
Tasting Note
Brilliant, deep ruby color. The aromatics are very intense offering scents of cassis and black cherry with supporting notes of blackberry, wet stones, and sweet oak. The palate echoes the nose delivering a black fruit-driven core with flavors of black fruits, baking spices, and plum. The finish is long and lingering with silky tannins and vanilla bean. Full-bodied and nicely balanced with a silky, rich texture.
How to Serve
I highly recommend that you decant this wine. Just one hour in a decanter will be enough time to allow this wine to show you what it has. Pair with braised meats and rich stews.
$50 – 4 Stars – 92 points